How do skiers reduce friction with Chill Factore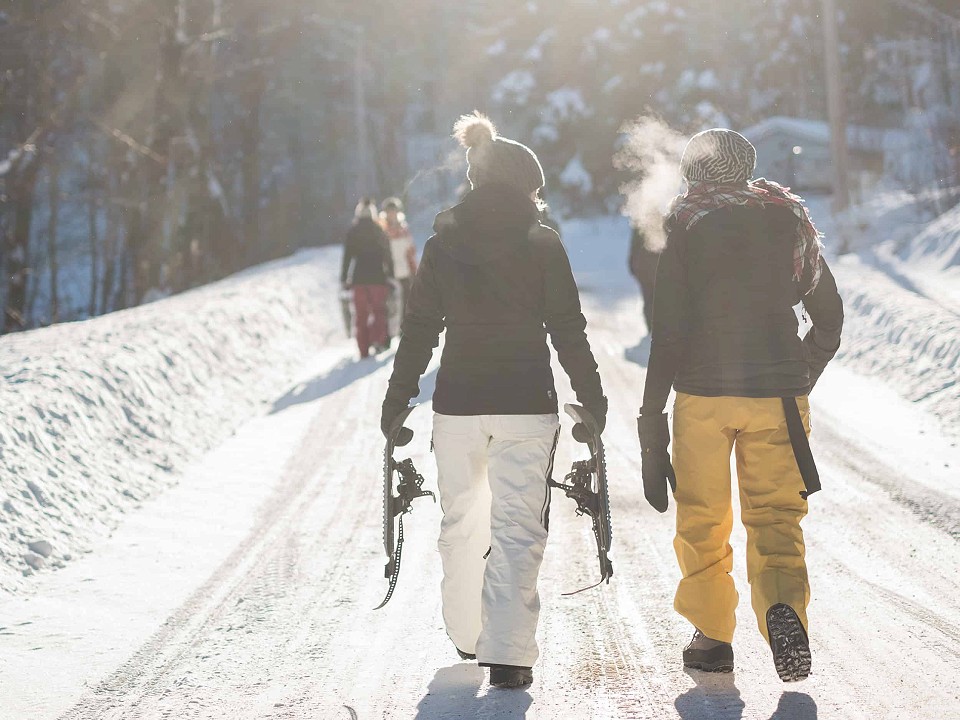 Reduce friction with hydrocarbon and fluorocarbon waxes
Hydrocarbon is most commonly used and lasts the longest
For regular skiers, fluorocarbon waxes better repel water and dirt
Remember friction can be helpful when focusing on control!
In this article, Chill Factore provides valuable insight for beginner-level skiers by discussing how best to reduce friction on skis. Here, we will cover such topics as how friction can be helpful and when it isn't so useful.as well as providing examples of where friction isn't so useful. Before long, you'll be gliding on the snow without fear of friction!
One of the most important aspects of skiing is knowing how to reduce friction on skis. Friction can be helpful as skiers wouldn't be able to ski uphill or move on flat surfaces without it. However, the faster you ski, the more friction you'll encounter. Therefore, when travelling at speeds, most skiers will find it useful to have no more than the smallest amount of friction possible.
How friction can be helpful
Before we begin, let's look a bit closer at how friction can either be a help or a hindrance whilst out on the slopes. The two biggest components of skiing are speed and control. Skiers of all levels like to go fast and know how best to manipulate speed to their advantage. On the other hand, a good skier knows how to stay in control. This is due to friction, more specifically, the friction between the skis and the slopes. These two qualities are what allow a skier to control their direction, as well as their speed. However, while friction can help skiers to stay in control, certain movements – such as turning and jumping – are hindered by friction whilst skiing. Even slowing down can sometimes be a hindrance, particularly if you're a new skier and haven't yet perfected your technique.
As such, friction isn't always useful, but it's always something that you'll encounter nevertheless. Now that we have a better understanding of the multiple ways friction can work for and against you, let's talk about how you can reduce friction on your skis.
How to reduce friction on skis
For new skiers, the best way to reduce friction when skiing is to simply prepare ahead. While you're out on the slopes, you can reduce friction yourself by tucking your body into a streamlined position. Aside from this, the general rule of thumb is to invest in good ski maintenance. By doing this, you can continually optimise the performance of your skis to better reduce the effects of any friction you might encounter.
Most skiers do this by waxing their skis to help reduce friction. Skiers apply wax to the base of their skis in order to create less friction with the snow. This allows them to slide much faster when they ski downhill. Waxing the bottom of skis will also protect them from wear and water penetration, particularly the latter as this can have lasting damage on the skis. Waxing skis will also make the bottom waterproof, reducing any wet, suction friction that is caused by excess water collecting at the bottom of the skis. When waxing your skis, your primary goal is to lower the friction between the base and the snow as much as possible. In addition, you should be aiming to make the base of the ski hard enough that any snow crystals will not penetrate the wax, making the base grip the snow as you ski downhill.
Skis should be waxed regularly in order to keep them in good condition and the base dry. Depending on the condition of your skis, we'd advise waxing your skis approximately every 3-8 days if you're thinking of taking up skiing regularly. On the other hand, if you're more of a casual skier, simply look out for whenever the base starts to look dry or flaky – that's your signal to get waxing.
What kind of wax to use for skis
Hydrocarbon waxes for occasional skiers
Fluorocarbon waxes for regular skiers
As for what kind of wax you should be applying to your skis, this will depend on what type of skier you are and the type of conditions you're taking the skis out in. The two main types of waxes that are used to help reduce friction are hydrocarbon and fluorocarbon waxes. For the average skier, we'd suggest using an all-temperature hydrocarbon wax. This should do the required job and give you a reasonably fast ride when you next take your skis out on the slopes.
Hydrocarbon waxes are the most commonly used waxes and will last the longest when applied with a hot iron. If you're a regular skier, we'd recommend using fluorocarbon waxes. They're generally more expensive because they're used by professional skiers to repel water and dirt more efficiently. The downside is that they often require more preparation than normal Fluorocarbon waxes are applied on top of the commonly used hydrocarbon waxes to provide better protection and resistance against friction. Whatever wax you choose to apply to your skis, with regular upkeep and ski maintenance, you'll soon find yourself gliding across the snow with minimal friction!
Ready to hit the slopes? Book a Lift Pass with Chill Factore and enjoy an hour (or two) of uninterrupted ski time.