How to enjoy snow play deals with teens and toddlers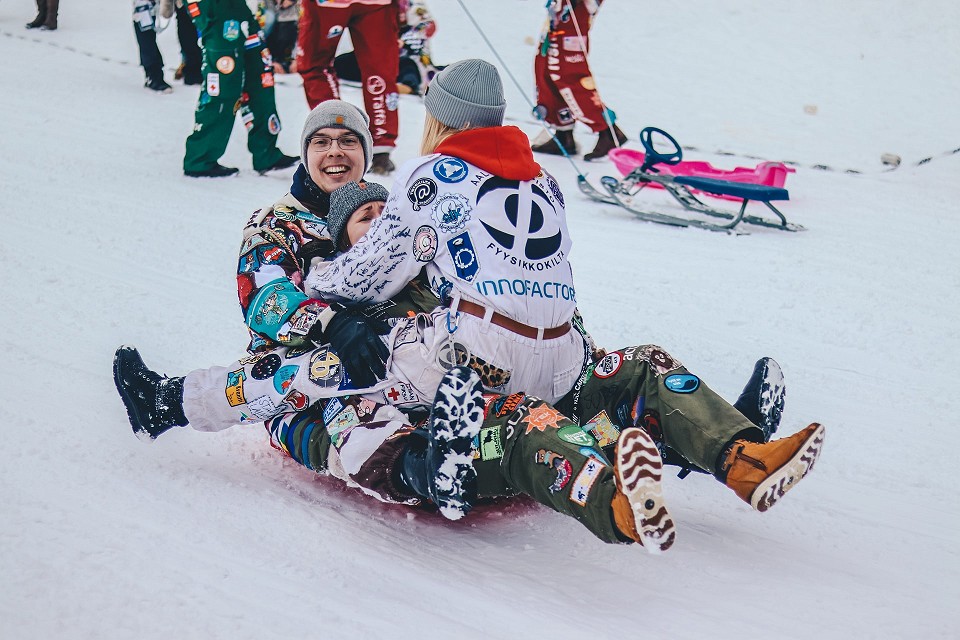 If you're looking for fun days out near Manchester, then look no further than Chill Factore. With real snow, hair-raising slopes and steaming hot chocolate, what more could you and the kids ask for when it comes to days out with the family? Teens and toddlers welcome - snowy entertainment has no age limit!

Snow play deals
Our Snow Park is always a roaring hit, offering up to two exhilarating hours and three adventurous activities to try out. From Downhill Donuts - speeding down slopes at high speed in rubber rings - to our more daring Snow Luge (reckon you're brave enough?) every skill, age range and confidence level is catered for here.
If you're a bargain hunter (and who isn't?) then our Snow Pass is bound to get your pulse racing. Our Snow Play Deals can be enjoyed in a choice of 1-hour, 2-hour and family of 4 passes. You'll get the same amount of chilly fun at a lower price. For teenagers desperate for a bit of freedom, these passes are perfect for letting them gain some independence while you watch from a cafe.
For health and safety reasons, we ask that children of under 4 take a trip to Mini Moose Land instead, for the same snowy laughs and games in a more age-appropriate environment. And when they're older, they can strap on their ski boots and hit the slopes for real!
Family activities in Manchester
Don't worry about having to lug around armfuls of warm, waterproof clothes - we provide everything you need for an exciting day out with your Snow Park Pass. From thick socks and gloves to snow shoes, we've got you covered (in layers of toasty clothes).
One pass does all, meaning that your kids can hop on and off the Downhill Donuts (when the dizziness and/or tears of laughter have stopped) onto the Luge Slip 'n' Slide and then straight onto the hugely popular Sledge 'o' Mania. Book online to take full advantage of the snow play deals on offer, and ensure your day out with the family is one that doesn't break the bank.
As well as the thrilling memories frozen into your mind forever, you and the kids are welcome to take a group picture in the Snow Park, to commemorate the day and show your family and friends how brilliant your time was (if we do say so ourselves).
Once the kids are exhausted, and you are safe in the knowledge that they will be sleeping well for the next week, why not head over to one of our on-site restaurants or cafes? Let the little (and big) ones recharge and warm themselves from the inside out, while you sit (feeling slightly smug) and think of our very reasonably priced family activities in Manchester, and how your ideas for days out with the family are always the best.